Annual Weeklong Workshop
for a Healthy Danceworld
This workshop will resume in the future.

Costs and Policies...

Cost of the workshop is $775.00 and includes five lunches, two dinners and all taxes. A $50.00 discount will be given when two or more teachers attend from the same school. You may register online and pay in full, or pay a $200 deposit to reserve your space (the remaining balance will be due July 1, 2011). A limited number of Functional Integration® lessons will be available with Prisca for an additional fee of $85.00. A refund minus $75.00 registration fee will be given in the event of cancellation.

"Your workshop still reverberates within me when I least expect it." - Chris DeLazzero, NY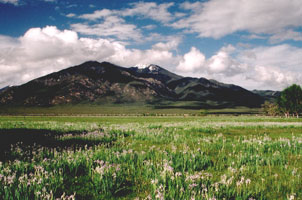 Taos Mountain, New Mexico




Photo by Carolyn Lake



Weather and Dress...

At 7,000 feet, Taos has comfortable summer weather. Daytime temperatures average high 80's with very low humidity, nights are always significantly cooler. Clothes for the workshop: dance attire and/or any other comfortable clothes that do not restrict movement. Awareness Through Movement® lessons are often quiet so bring layers for warmth. Because the sun is very powerful at 7,000 feet, sunscreen and a hat are recommended. Please bring rugged shoes if you are interested in exploring any of the beautiful hiking trails surrounding the area. A heavy sweater, or light jacket is suggested for the higher altitudes and the cool evenings.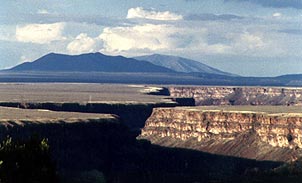 The Rio Grande Gorge




Photo by Carolyn Lake



About Taos...

Taos and the surrounding area has remarkable Classical Music in the summer! Taos School of Music and the 47th Summer Chamber Music Festival culminates August 2nd. Sunday, the day before the workshop begins, you may not want to miss the final faculty concert. To find out more go to www.taosschoolofmusic.com. You may also enjoy the renowned Santa Fe Opera and Music in Angel Fire. If you have any extra vacation time, plan to see Taos Pueblo or many surrounding Pueblos, ride the Cumbres and Toltec Narrow Gauge Steam Railroad, or visit the natural mineral hotsprings in Ojo Caliente.







Workshop Location...

Move Into Balance Feldenkrais ® Studio, a beautiful, full-of-light studio located at 1335 Gusdorf Road, Suite J, on the south end of the town of Taos will host the intensive.


Housing...

The Stewart House Bed and Breakfast (www.stewarthousebandb.com) houses participants and generously offers a special rate. You have a choice of single or shared room, and a great breakfast is included. Sandy, the owner is a wonderful hostess and dancers have always enjoyed their stay there.


Traveling to Taos...

The closest major airport is Albuquerque International Airport, about 2 1/2 hours south of Taos. Santa Fe, 1 1/2 hours south of Taos, is a smaller airport and usually more expensive, but may be worth looking into. Once arrived you have a choice of renting or sharing a rental car, or taking a shuttle**, ($50.00 one way, $90.00 round trip). On occasion you can get a ride to/from Taos with another participant. Even though you can get rides to/from the studio, be aware that there is practically no public transportation in Taos. It is a beautiful, rural area and if you want the freedom to look around, a car is recommended.

We'll happily help participants coordinate shared rooms and/or rental cars.

**IMPORTANT, If you are not renting a car you need to arrange travel to/from Taos BEFORE making your flight reservations!





Prisca Winslow
PO Box 2714
Taos, New Mexico 87571
phone 575.779.7169
email info@moveintobalance.com