ABOUT AWARENESS THROUGH MOVEMENT®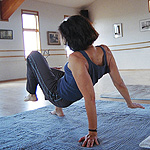 Awareness Through Movement® (ATM) lessons are an amazing way to learn to move with more confidence, elegance and power and improve the quality of all your actions. Specific verbally guided movement sequences present an opportunity to recognize personal movement habits that enable you to move well and also those that interfere with your intentions. The lessons range from early learning of infants and children to highly complex skills required for sports, yoga, performing arts and the martial arts.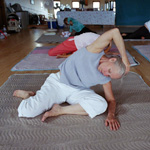 An atmosphere of non-judgment allows individuals of a wide range of ages and abilities to learn at their own pace. Moving with attention you experience a surprising ease in coordinated action. The process stimulates your innate intelligence and ability to self-correct, improving breathing, balance, flexibility and your ability to spontaneously do what you want with precision!







"Prisca is one of the most inspiring dynamic practitioners. She was first my student, now my colleague. I am proud to be a witness to her evergrowing competence, her unequivocal and passionate commitment in presenting the Feldenkrais Method. Her practice and understanding of our method seem to me of the highest quality, maintaining the wide scope of our thinking and acting in relating to people, yet applying the specifics of our competence with and within movement. Not many practitioners manage this delicate sometimes elusive balance." - Yvan Joly, Montreal, Canada
Click here for more testimonials...




Prisca Winslow
PO Box 2714
Taos, New Mexico 87571
phone 575.779.7169
email info@moveintobalance.com